MAINTENANCE BYPASS SWITCHES
All external bypass switches can be manufactured with back feed protection, great for mines.
We have your UPS solution
OUR RANGE
We can help with installation. Petech supplies these UPS products and can install them in NSW and the ACT and we have a network of sub contractors Australia wide.
MAINTENANCE BYPASS SWITCH MBPS
The maintenance bypass switch (MBPS) is designed for small UPS systems.
There are two versions available, the MBPSR (rack mount) and the MBPSW (wall mount).
Both have the same functions and specifications with two different designs.
These models both come in 10A and 16A models with IEC sockets and a 40A model with a hardwired terminal block.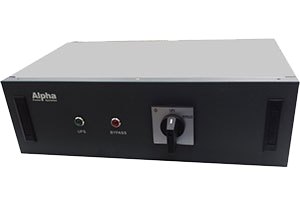 MANUAL AUTO TRANSFER SWITCH MATS
The MATS is a dependable and cost effective power transfer and bypass switch. It ensures continuous power to equipment and eliminates operation downtime.
The MATS switches load to mains supply in the case of UPS output fault and also permits manual bypass of the UPS to facilitate servicing. It is available in 230VAC and 110VAC and contains relay contacts for status monitoring rated at 5A.
Continuous power to equipment

Eliminates operation downtime

Switch load to mains power in case of UPS fault

Available in 230VAC and 110VAC

Mains terminal 16mm, alarm terminal 4mm

Alarm contacts for status monitoring
MATS001 – Auto Transfer Switch, shelf or wall mount, 110 or 230Vac, 20 amps, hardwired/connectors
Manual Auto Transfer Switch Mats001 Technical Specifications
MATS002R – Auto Transfer Switch with manual by-pass, rack mount, 110 or 230Vac, 65 amps @ AC1, hardwired
Manual Automatic Transfer Switch MATS002R Technical Specifications
MATS004 – Auto Transfer Switch with manual by-pass, rack mount, 110 or 230Vac, 125 amps @ AC1, hardwired
Manual Auto transfer switch Mats004r Technical Specifications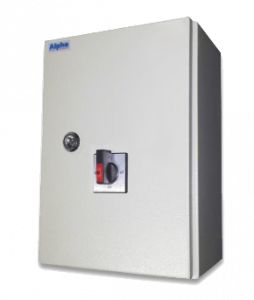 MAINTENANCE BYPASS SWITCH MBSW FOR 3 PHASE
The MBSW is a manual maintenance bypass switch designed to isolate AC input and output to allow for routine UPS maintenance without load interruption. The purpose of the MBSW is to 'bypass' the UPS and supply mains power to critical load/s; once the maintenance is complete, the load/s are transferred back to the UPS and return to normal operation. Only AC input and output are isolated in this switch; the DC supply from batteries is not isolates as the batteries have an independent circuit breaker.
The make before break design guarantees no interruption to the load/s since the switch is fitted with an electro-mechanical mechanism between itself and the UPS to prevent incorrect or accidental operation. The shaft in the contact is locked by a solenoid which is electrically coupled with the UPS 'load on bypass' relay meaning the switch cannot be operated unless the load is manually transferred to bypass mode on the UPS front panel first.
Maintenance Bypass switch MBSW for 3 Phase Technical Specifications